"My husband and I owe a HUGE thank you to Miss Amelia.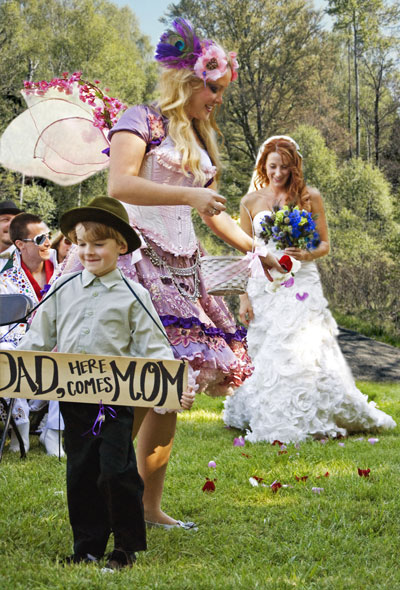 Our flower girl became incredibly nervous right before she needed to walk down the aisle.
Her parents were seated aisles away, and there wasn't one person that she knew in sight.
Just as the music changed to the song I was going to walk down the aisle to,
my flower girl started to sob.
*Cue internal bridal panic*.
I started to bend down to soothe her, but within seconds Miss Amelia appeared out of nowhere & whisked Alina away. I'm 90% sure the only reason Alina left my side is that
she got to walk away with a faerie princess holding her hand.
One of my guests even caught a picture of this miracle in action, lol!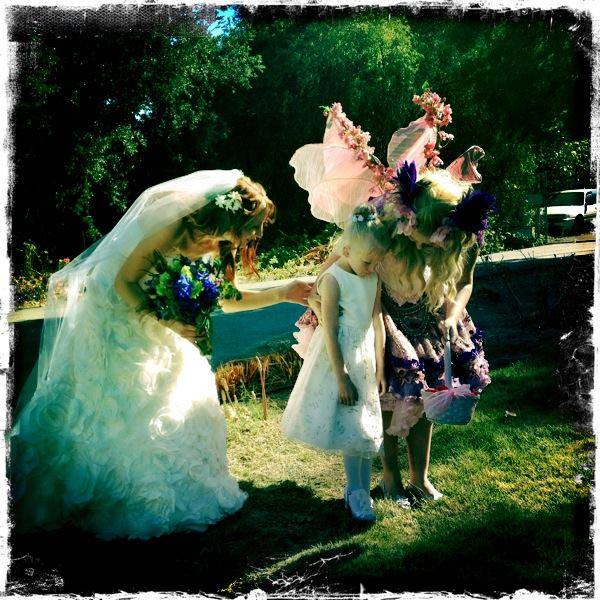 My flower girl adored Miss Amelia so much that she wound up
spending the next 3 hours following her everywhere.
We hired her to entertain the children during the reception but she wound up
saving a really important moment of our ceremony.
Thank you again and again, Amelia. We're so grateful!"